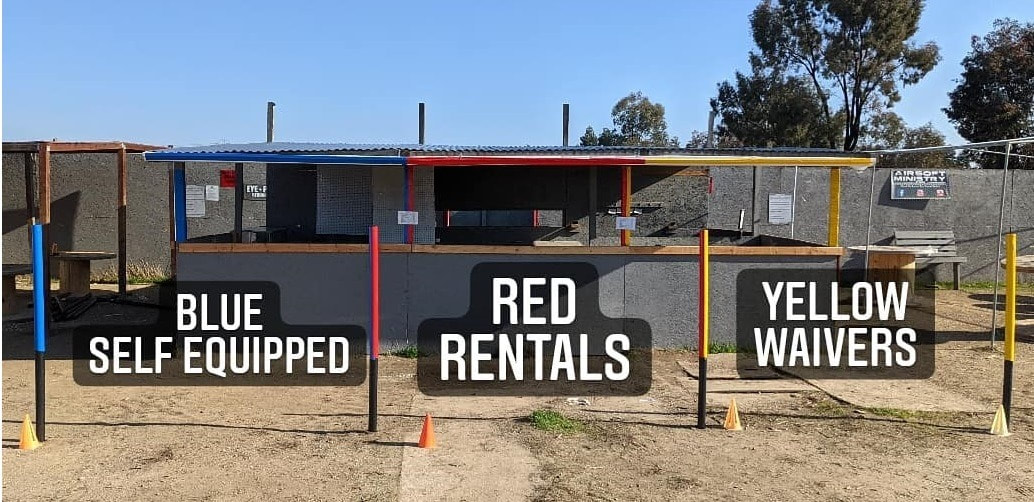 New Improved Check In Process!
Step 1: New Field Waivers. Starting January 1st 2021, everyone must fill out a new waiver to play. Once filled out you don't have to do it again.
Step 2: Choose between the Self Equipped line or Rental line. Here you can pay and check in at the same time.
Step 3: Players get their guns and bring them to the Chrono Station to be tested and confirmed for safe use. See Rules for FPS limits.
Step 4: If Chrono is passed get your gear ready to play. The first game starts an hour after check in began.
Step 5: Have fun! That is what you are here for after all.
Airsoft Pro Shop:
Open on Public Play Days
- Premium Rentals
- Try and Buy Deals
- Airsoft Guns and Gear for Sale
- Pistol and Rifle Customizations
Follow our Social Media for event updates